About Greg Peek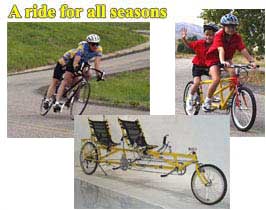 Greg has a long history of building things from tubing with wheels, well over forty years. Having built his first race car before he had a driver's license, Greg drove the car ultimately setting many records, at the Bonneville Salt Flats running over 235 MPH. Bonneville turned to drag racing, and culminated in several years of campaigning a Top Fuel Dragster on the NHRA national circuit through the late '90's.
As a professional builder in the 70's, Greg built over a hundred race cars before turning the skills learned from his tool and die training toward producing parts for the aerospace and electronic industries. Examples of this work include "critical flight hardware" for military aircraft and the original prototype seats for the Space Shuttle.
In the early '80's a new company, LaBac Systems was formed to build wheelchair seating systems for High-Level Quadriplegics and eventually complete manual wheelchairs for the most severely disabled. This industry was in its infancy and provided numerous opportunities to capitalize on Greg's passion for mechanical design. LaBac quickly became the industry leader thanks to several key ingredients, not the least of which was Greg's relentless insistence on quality. Being the best was not a goal, it was a requirement!
In the fall of 1998, after the sale of LaBac, Greg started Longbikes to pursue his long time passion for building road tandems. Almost immediately the opportunity to purchase Ryan Recumbents was seized, making Longbikes the only producer of both upright and recumbent tandems.